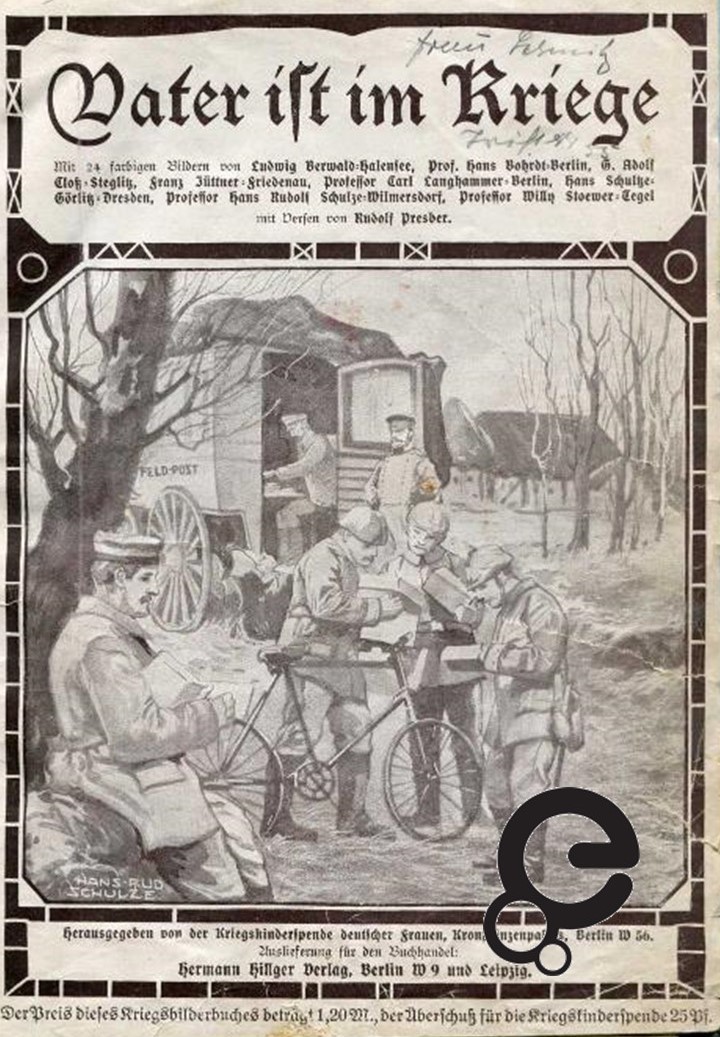 Kinderbuch: Vater ist im Kriege "Father is at war"
An example of propaganda targeting children
Vater ist im Kriege is a children's book to explain German children the purpose of the First World War. It was written in 1915 as war propaganda. The book presents a story that explains why soldiers wanted to fight, how they experienced war and how the war was fought. One of the characteristics of propaganda is that the creator of the book or poster deliberately leaves information out, puts more emphasis on other information or includes details that from a neutral point of view should not have been included. For example, in this book, the soldiers that fight are always depicted as brave soldiers that do nothing wrong. And above else, the German soldiers will not die in the book. The book handles different aspects of the army. It is a coloured book, written for children and in a language suited for children, with little rhymes and poems that explain the war. This copy of the book has obvious traces of usage.
Acknowledgements: This source collection has been developed by Bjorn Pels with the support of Laura Steenbrink. The source is provided by Europeana 1914-1918.